Damian Arrillaga's ROBOT story
Ariel Luduena Karhs
October 6, 2011 |
2
min read
Writing about these things makes my day.
Today:  Damian Arrillaga's ROBOT story.
Damian is a very young and clever System Engineering student from the State University of Uruguay; he is also an important member of our team. He is simply brilliant. I have no other words to describe him.
His interest in Robotics started in 2009 when he and his friends heard about a contest in which everyone has to program a Robot which would have to compete one-on-one against another Robot. This is called "Sumo.UY" (Sumo Fight Contest).
Once Damian found out about these Robot's contests, he couldn't help but falling in love with them. This is why he has decided to study System Engineering (aka Computer Science) and to major in Robotics.
In 2009, he and his friends Ismael, Nacho, Marcos and Anael decided to take part in the annual Sumo Fight Contest.  After long hours of programming and hard work, they enrolled in the competition and won the contest. It was a fantastic experience for the whole team.
Last year, they did it again. Won again.
This year they decided to take this contest to the next level. They built a Robot from scratch, using tape, paper, mouse pads' pieces and basically anything they came across.
"CachaBot" the Robot.  Look at these pictures:
And they got the 4th place!  For some reason "CachaBot" consumed more energy than they had expected. The funniest part was when Damian had to run away in the middle of the competition in order to buy new batteries for their robot … so it would not get rid of energy to finish the fight.
They didn't win this time, but it was definitely worth it.  It was a wonderful experience. A new challenge, though an old passion…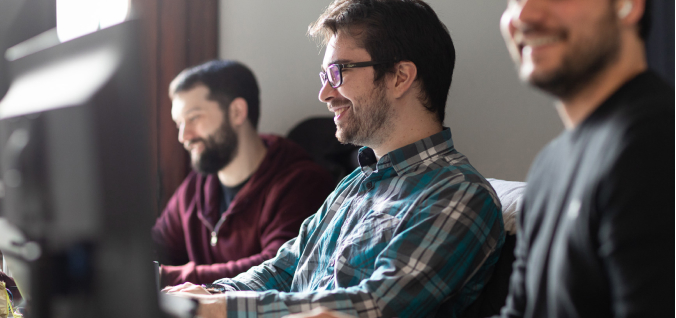 Get our stories delivered to your inbox weekly.