Fondation Forge and Moove-it play it real
Gabriela Isnardi
October 18, 2010 |
< 1
min read
We are proud to announce we have 2 new members in our team. Damian and Nicolas are part of Fondation Forge programs for teenagers. These two bright young programmers are joining our staff after working as interns in our premises.
Please welcome them!
Moove-it and Forge have been working together for 2 years. Among other things Forge provides an opportunity for teenagers to get their first job, and Moove-it supports its values and contributes to make them possible.
The FORGE FOUNDATION is a Swiss established non-profit foundation dedicated to developing and implementing youth work and life skills training programs in nations throughout Latin America.  The foundation began operations in 2006 and now has three training program centers: two in Argentina (Buenos Aires and Pilar) and one in Montevideo, Uruguay
web page of FF: www.fondationforge.org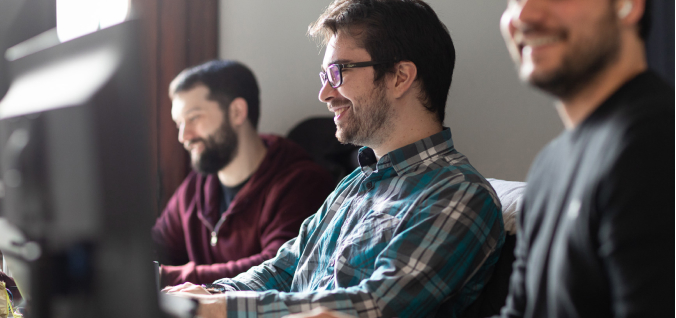 Get our stories delivered to your inbox weekly.