Introducing Oranged, a Pokki based app for reddit
Juan Pablo
August 20, 2011 |
2
min read
About a month ago I found Pokki with a friend, Pokki is a framework that uses chromium and enables developers to make light desktop applications using only HTML5, Javascript and CSS3.
Right now it's supported on Windows XP, Vista and 7, but there are plans to support Mac before the end of this year.
Pokki also provides an app store on your Windows taskbar that has benefits for users and developers, users are able to install or uninstall apps with only one click and developers gain a lot of visibility for their apps. In order to publish your app on the app store you need to have your app approved by the Pokki compliance team, they basically check that your app meets quality standards, design guidelines and security procedures.
So, my friend and I thought Pokki was cool enough to give it a try and we decided to make an app there. We wanted to take advantage of desktop notifications pokki has, and I'm an avid reddit user, that's why we decided to make an app to check your messages, comment replies and latest news from reddit.
In the meantime we found out that there was a contest to win a Samsung Galaxy Tab for the best app submitted before August 1st, so that was our deadline!
I also gave a talk at moove-it to present Oranged and share all the stuff I learned working with Pokki. It was really nice to see other people excited on what we were doing and people interested on working on their own pokkies.
We made our best effort to make it on time and we submitted Oranged 4 minutes before the contest ended. Unfortunately our app was rejected because it had some bugs and didn't have the expected quality. Nevertheless the people from pokki were very excited with our app and told us to keep working on it because they really liked the app.
So we kept working on it and submitted Oranged a couple of days ago, this time it was accepted! We didn't win a tablet but we are very happy for what we've accomplished together.
Here it is…
If you are a redditor give it a try and I'm sure you will like it.
You can also check the source code here, we used jquery templates, css3, localStorage and other cool stuff.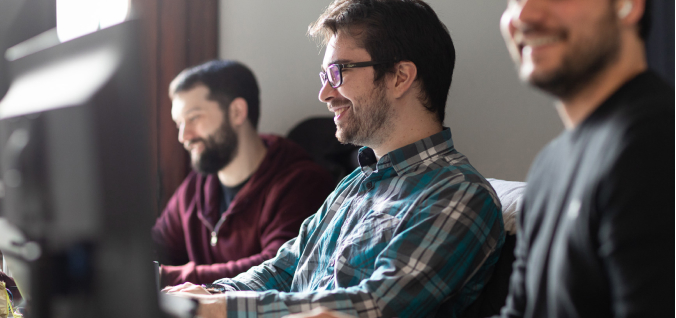 Get our stories delivered to your inbox weekly.