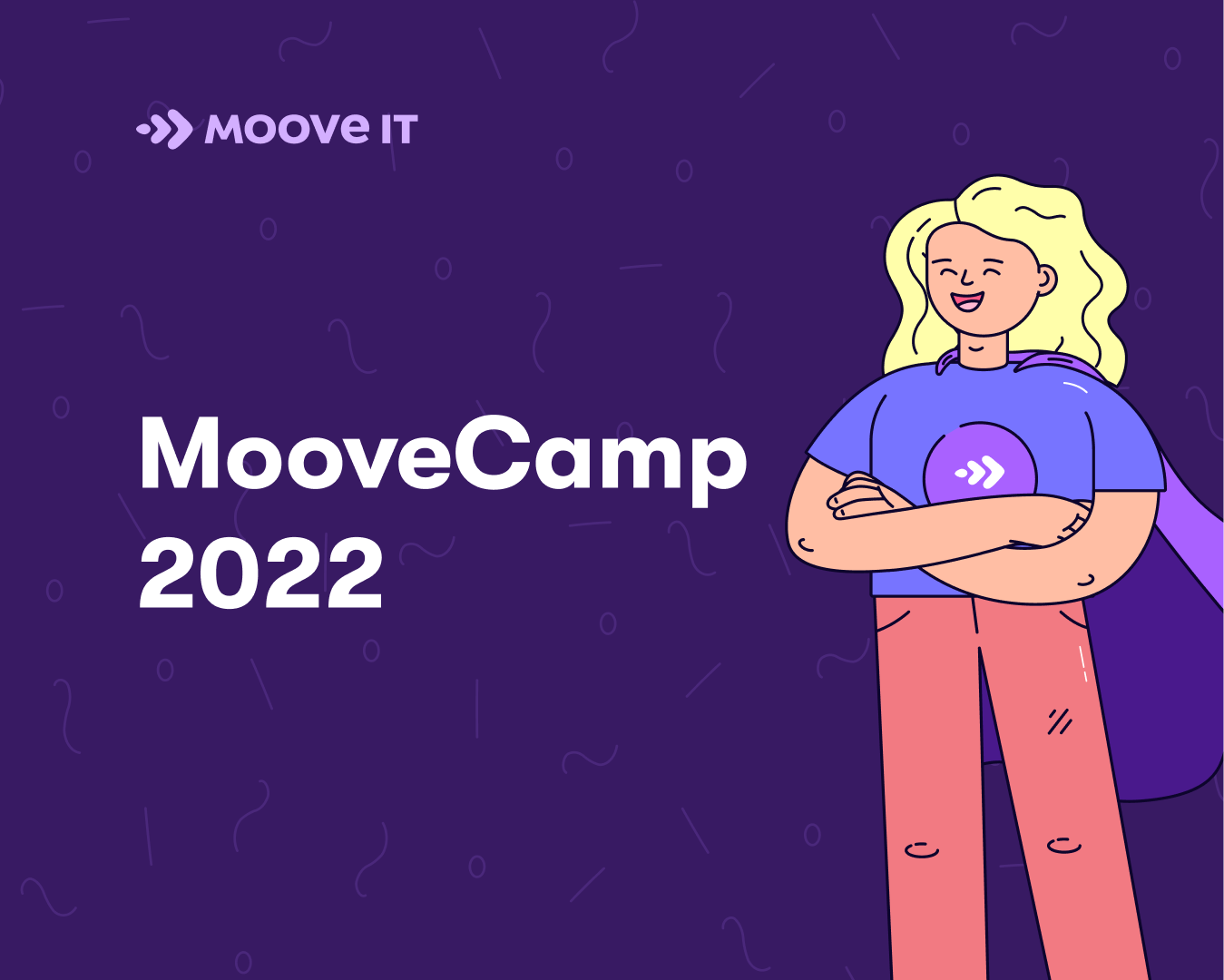 Follow us on
Natalia Cleves is a People Generalist at Moove It. She joined Moove It in early 2021.
We've recently launched MooveCamp 2022 and we're really excited about it! MooveCamp is a 4 week bootcamp that we've designed to help women start a new career in the technology industry. We've put together a fresh curriculum led by instructors here at Moove It, talks by our Gender Commission, challenges and self-taught modules, and altogether a whole lot of fun! And we're hoping that many of the participants will then decide to join the Moove It team.
During the rest of March we'll be taking applications to join MooveCamp. The process is simple – just submit your CV and a motivation letter (in English or Spanish) and answer a few online questions about your experience level.
We decided to focus on empowering women in technology, because unfortunately, despite increasing awareness of the lack of diversity, the proportion of women in the industry hasn't been increasing. Indeed, according to statistics prepared by the organization, Anita B, the proportion of women technologists actually declined from 28.8% in March 2020 to 26.7% in 2021. And at the senior and executive levels, this proportion declines further. Meanwhile, worryingly, 48% of women in STEM jobs report discrimination in the recruitment and hiring process.
We're hoping that MooveCamp 2022 will play a role in increasing gender diversity in the industry. Check out the video below to discover more about our vision, and the experiences of people who participated last year.
So if this all sounds interesting to you or perhaps to your friends and family, we want to hear from you! Please go ahead and apply at https://moove-it.com/bootcamp-2022  and take the first step towards a new career!