You can't help but Mooving
Gabriela Isnardi
October 17, 2011 |
3
min read
Our main tradition, heritage and passion: The beat of the "Uruguayan" drums.
It doesn't matter if you listen to the drums once a month, everyday, or once a year.  When it comes to local music, there is nothing more Uruguayan than the sound produced by rhythmically striking a drum, and especially when playing Candombe, a unique way of percussion, which will make your hair stand on its end.
Team building activities can range from treasure hunts to Safari trips, though this time, we have decided to do one which people could easily identify with, and which does not require sophisticated skills, but the desire to unwind, switch off and connect. Drumming workshops come first, the bonding is just a consequence.
Last week we had our first percussion workshop. Pablo Leites, an excellent musician and percussionist, also known as "Gancho" has been our instructor.  He has also been Martin Cabrera's (Moove-IT cofounder) best friend for a long time.
Please have a look at the following pictures…
Why percussion
Why is percussion so important to us? Being a country of immigrants, Uruguay was formed by people from all over the world. And like it always happens, music has played a tremendous positive role in bringing people together and creating stronger, more significant bonds. We connect with our basic instincts, we forget about language barriers, cultural differences, rank, and we just let ourselves feel and relax.  Just listen to a few strikes and you will feel multicolor, ageless and energized.
You may have heard of Las Llamadas (The Callings), a popular annual event during Carnival here in Uruguay, which gathers thousands of people from all over the world. The drums are the main stars, and the African music roots brought by the people once made slaves in this country (and happily freed more than 150 years ago) are now our truly genuine and local music.
I personally love this rhythm, and even though I am not a music expert I will recognize its pace wherever I go. I am not sure if it is the adrenaline than runs through your body, or the inseparable link to human nature, but percussion makes your body shake, like toddlers instinctively struggling to move their bodies to the rhythm of the music.
Team Building !!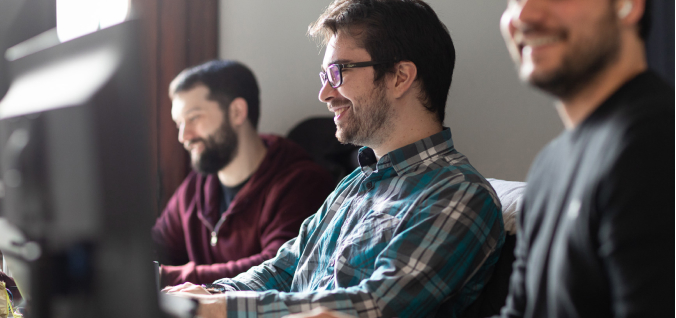 Get our stories delivered to your inbox weekly.