Expanding Our Reality
Lesly Acuña
August 5, 2016 |
2
min read
DevSnack #52: Earlier this year, Virtual Reality (VR) headsets and applications started to become more accessible to everyone with a modern smartphone. In the last month, the world was witness to the success of Pokemon Go and Augmented Reality (AR) is now on the spotlight. But what happened before this? What's the difference between VR and AR?  In this week's 1 year anniversary DevSnack, we cover some aspects in order to understand more these technologies.
#1 – The difference between Virtual Reality and Augmented Reality
Before jumping into the rest of the links we need to know what are both AR and VR about. Eric Webster (@ericwebster) and Jonathan Ronzio (@jonathanronzio) discuss the differences between both technologies, mentioning the latest trends in each one.
#2 –Virtual Reality Is the Most Powerful Medium of Our Time
Molly Gottschalk (@mollygottschalk) narrates her experience using virtual reality and discusses how artists and designers are using this new reality as a medium.
#3 – The technology behind Pokémon GO: Why augmented reality is the future
In this really interesting post, Alexandra Tregre (@alextregre) goes through a brief story of augmented reality, and also comments on the possibilities this technology may have in the future.
#4 – Augmented reality turns a sandbox into a geoscience lesson
One of the huge possible applications of AR is as a learning resource. This post from EOS mentions details of a project on using AR as a platform for teaching geoscience.
#5 – Medical products as a platform for augmented reality
What can be done in the medical field in order to help doctors and even patients diagnose and even treat using augmented reality? In this post by Christoph Bichlmeier (@MedicalARBlog) we are introduced to what can be done by including AR to already existing medical products.
---

DevSnack by Moove-it is licensed under a Creative Commons Attribution-ShareAlike 4.0 International License.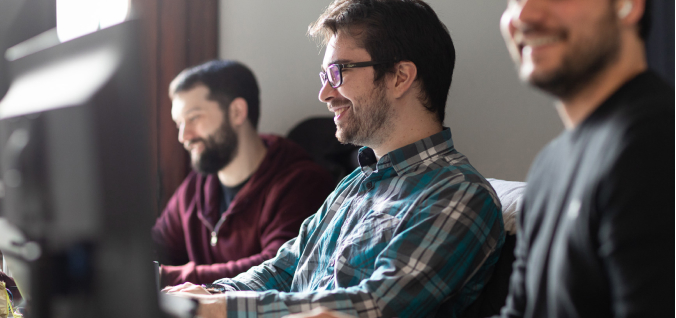 Get our stories delivered to your inbox weekly.