Each and every one of our offices around the world is designed to inspire innovation. In the past few years, Moove It has experienced rapid growth. We have incorporated new talent all around the world, welcomed exciting new clients that challenge us day in and day out with state of the art technologies, and we are incorporating new business units that allow us to offer a wider portfolio of services to our clients.
In order to best meet these challenges, we needed to update our infrastructure to accommodate the growth. And now, we are excited to announce we have completed an extensive office renovation in Montevideo. The new office was specially designed to encourage teamwork and to provide spaces that are conducive to reflection and concentration. 
Leisure time
We have also added rooms that encourage employees to play and relax in the office after the work is over, such as the ping pong area, a living room with a video game console, and the beautiful backyard with a barbecue.
Details
All the details have been thought out, including an audio system exclusively designed for hosting workshops, online talks, and webinars. Spacious and modern, the space is perfectly suited to our work dynamics and culture, reinforcing our core values: teamwork, passion, commitment, quality over quantity,  employee happiness, and growth.
After many months of work, we are extremely happy with the result, and wanted to thank María Noel Burghi – Mele – our CFO, for her great work and dedication in making sure everything went smoothly and on time, and to the architect in charge of the renovation, Iael Dorf. 
This is a new hub for Moove It and we would love to show you around!
Want to see more of our office? Take a look at our YouTube channel.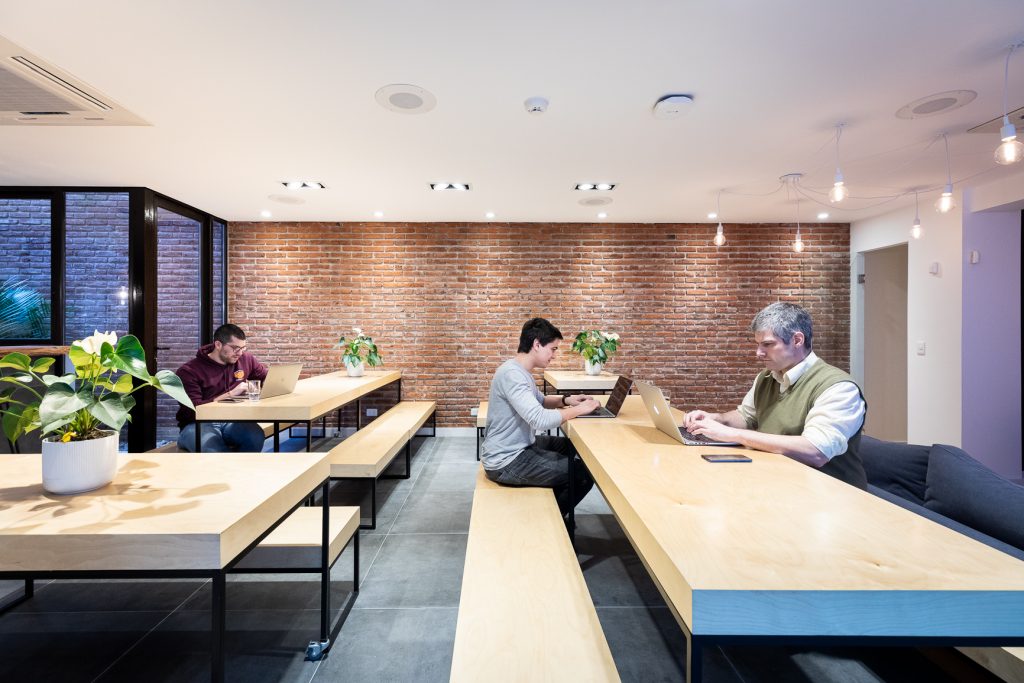 PS. If you are asking why and how we are going back to the office in the middle of COVID-19, you should take a look at the article our CEO, Ariel Ludueña, wrote in Forbes about how Uruguay managed the outbreak.