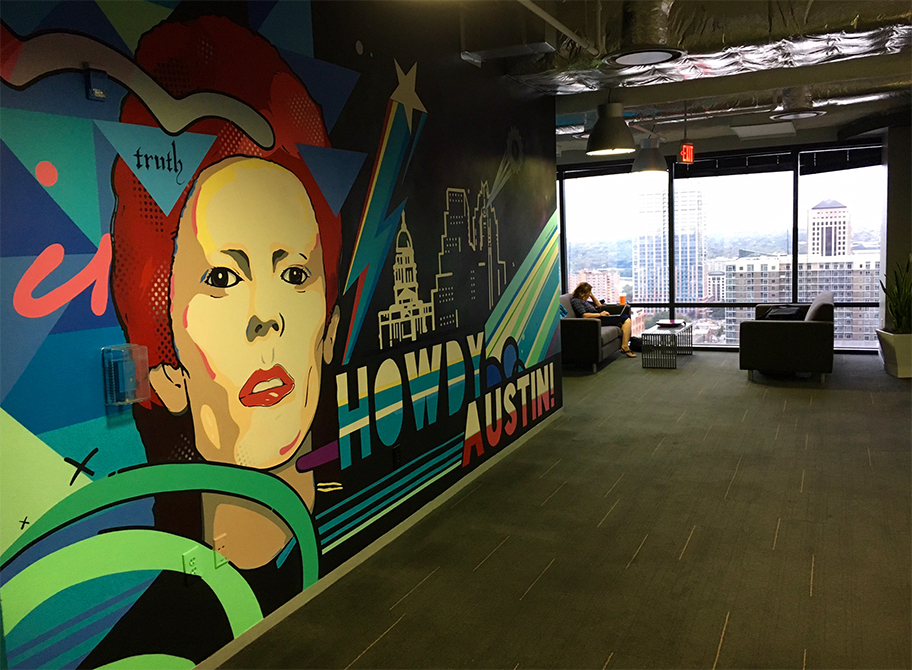 As we near the second anniversary of our Austin office, we reflect on the founding of a little software company back in 2006. When we began, we wanted to have a focus on mobile applications. At that time, Apple iPhones and Android smartphones didn't exist and the mobile industry was dominated by Nokia – chiefly the, now renowned, Indestructible. This meant that building applications for that phone required working with Java Mobile Edition (J2ME).
And that's where our name came from: The 'move' gave us a sense of mobile, moving – going forward. And the double 'o?' Well, Google was pretty big in tech, so we borrowed the double o's. Now, after a decade in business – and a lot of questions about the origin of our name we finally ended up building Internet software products – and most of them mobile.
From a small group of founders to our current team of over 70, we now offer full-stack mobile and web application development services. Our breadth of work covers a variety of languages and frameworks serving a range of industries, such as entertainment, healthcare, finance, education, real estate, and IoT. Our success spans the Americas and is due, in part, to our popularity among the Ruby enthusiasts.
In 2016, Moove-it expanded its operations into Austin, Texas. The move positioned us to grow our foothold in the US market, as well as increasing proximity to our clients. We chose Austin, for our new office for a number of reasons. In addition to our numerous clients in central Texas, Austin is an alluring city, in regards to culture, community, nature, and climate. As well, it is quickly becoming one of the most important Startup and Tech Hub in the US – recently named best tech city in the world.
After researching a variety of Austin office space options, we decided Capital Factory was a great place for us to start. From day one, it provided quality services and a central downtown location, all while being surrounded by likeminded of entrepreneurs and startups.
The culture of Austin is also incredibly inviting; the community in Austin is ripe for companies and startups with a welcoming and helpful culture. Although the city is growing at a rate of over 150 new transplants per day, the community remains tight – and weird. As for our Austin developers, they come from a variety of backgrounds – and states – and we are hard at work cultivating our Austin team to reflect the principles of Moove-it and the culture of our new city.